The importance of flame retardant and fireproof properties of plastics With the advancement of science and technology and the improvement of living standards, polymer materials, especially synthetic polymers; such as plastics and rubber, are becoming more and more important in people's lives, and their applications are showing a trend of expanding year by year . However, most organic polymer materials have different degrees of flammability in the air. In order to realize their applications in military, aerospace, transportation, electric power and civil industries, it is an inevitable trend to modify them for flame retardancy. The ideal method of flame retardant modification of plastics is often to improve the fire resistance of plastics by adding products such as flame retardants or flame retardant masterbatches.
Polyrocks Chemical: Injection molding/extrusion grade environmentally friendly flame retardant PP masterbatch
Flame retardant system: the use of environmentally friendly bromine flame retardant system
Adding ratio: Mix PP raw material with 5003RM9ST environmental protection low-halogen flame retardant masterbatch according to the mass ratio of 9:1 before use
Application range: PP flame retardant masterbatch for hollow board/non-woven fabric, can also be used for other injection molding parts and extrusion parts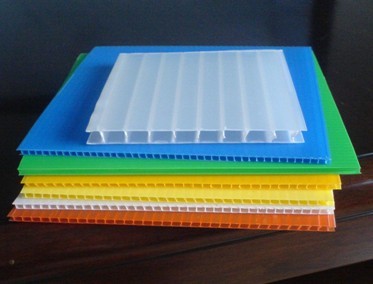 Flame retardant grade: up to UL94-V2
Instructions for use: 1. According to the impact performance of PP raw materials and the level of MI, PP raw materials and
The proportion of 5003RM9ST environmentally friendly low-halogen flame retardant masterbatch may need to be slightly adjusted; 2. It is recommended that users do experiments to verify the proportion before production.
Product features: easy to process, low halogen content after adding, high cost performance, meet the requirements of hollow board extrusion and non-woven fabrics.
Flame Retardant Masterbatch
Flame retardant masterbatch is one of the most excellent flame retardant products in resins such as plastics and rubber. It is a kind of granule product made by mixing, extruding and granulating through twin-screw or three-screw extruder. Different from flame retardants, flame retardant masterbatches are easy to add in resin, clean and hygienic, have high flame retardant efficiency, small amount of addition, little impact on the mechanical properties of resin, and are not easy to cause delamination, pattern, precipitation and other defects after addition. Phenomenon, saving manpower, material cost and time and many other advantages. Generally speaking, the dispersibility, fluidity, compatibility with resin, thermal stability and weather resistance of flame retardant masterbatch in resin are far superior to ordinary flame retardants. Efficiency and effectiveness (cost performance) are also far superior to ordinary flame retardants. Therefore, flame retardant masterbatch has become one of the best choices for flame retardant plastic products to meet fire protection requirements, and has become an effective substitute for flame retardant powder.
Polyrocks Chemical: Flame Retardant PE Masterbatch (V2)
Flame retardant system: adopts environmentally friendly bromine antimony flame retardant system
Adding ratio: Add to LDPE and other carriers at a ratio of 1:10
Application range: Suitable for LDPE/HDPE/LLDPE/MDPE and other flame retardant
Flame retardant grade: up to UL94-V2 (0.75mm, 1.5mm and 3.0mm)
Product features: PE resin is used as the carrier. Good processing fluidity, easy dyeing, no dust pollution, good flame retardancy, high cost performance.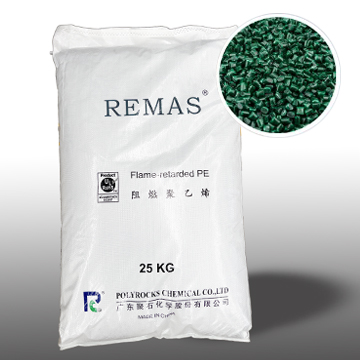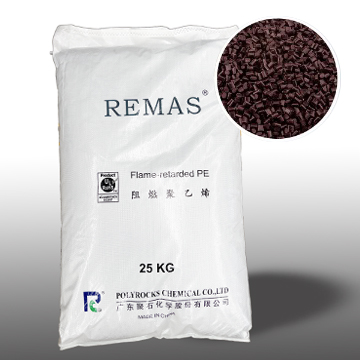 Polyrocks Chemical Co., Ltd. is a modified plastics enterprise with 23 years of sales, R & D and production experience. It has an annual production capacity of 100000 tons of modified plastics and more than 200 brands of products, including environmentally friendly modified polyolefin materials, modified engineering plastics and functional masterbatches. All products have passed iatf16949 quality management system certification, UL certification in the United States and ROHS standards of the European Commission; It is widely used in automobile, smart home appliances, lighting, environmental protection cables, OA equipment, communication electronics, sanitary materials plastics, TV sets, coatings and other industries.
Since its establishment, Polyrocks Chemical has undertaken many provincial and municipal level science and technology projects every year. At present, it has a number of invention patents for core technologies of flame retardant materials at home and abroad. We have been committed to the development of halogen-free flame-retardant and environmentally friendly flame-retardant materials industry, and have realized the industrial transformation from domestic sales to export sales through global operation. Through technological innovation and product innovation, we have constantly maintained high technology content and high added value of products.